Why leave a gift to a charity in your will?
Leaving a gift to Action Medical Research in your will is a wonderful way for your hopes and beliefs to live on after you have died. You can help to make sure that the changes you want to see in the world are achieved in the future.
Charities like Action Medical Research desperately need more money to continue funding vital medical research to make important breakthroughs that benefit millions of people. Include a gift to Action Medical Research in your will, and support the medical advances of the future, helping to save and transform children's lives. 
A gift in your will can be:
A specific amount of money

A particular property or item

A share (or the whole) of whatever is left over after all the other gifts are made (called the 'residuary')
You may receive tax benefits for including a gift to Action Medical Research in your will. Any gift you make to a charity is free of inheritance tax and may also reduce the amount of tax payable on the rest of the gifts. If you give at least 10% of your taxable estate to charity, you receive inheritance tax relief. This means you will pay 36% rather than 40% tax on the taxable part of your estate (your money, possessions or property). Find out more here 
Fund the future of medical research
We believe that we can beat the diseases and conditions that devastate the lives of so many babies, children and young people. We are tackling this challenge by funding some of the best medical research in the world.
You can play a part in the medical advances of the future by including a gift for Action in your will, helping to save and transform lives. Your gift could help find the answers that will change the world for future generations of children.
You can use one of our free will-writing offers to make or update a will through a local solicitor, online or over the phone. We hope this helps you to tick one more thing off your to-do list, and provides you with peace of mind for the future.
What a gift in your will could achieve
A gift in your will could unlock a future medical breakthrough, hold the key to a cure or treatment for a childhood illness, or simply make day-to-day life easier for children suffering illness or living with a disability.
Gifts left to Action will fund only the very best research most likely to have an impact. Our Scientific Advisory Panel and external reviewers made up of world-class medical researchers ensures that we focus our funds on the best doctors and researchers in children's hospitals, specialist units and universities across the UK.
How do I leave a gift to charity in my will?
Having an up-to-date will is the only way to ensure that your wishes concerning your loved ones and any charities you wish to remember are carried out in the way that you intended.
Our free Will Guide gives you information on:
making or updating a will
the different types of gift you can leave
tax benefits through inheritance tax
wording for your will
Our history
Action Medical Research started in 1952 to fund research into polio. The charity has had a number of name changes since then:
1952-1960:  The National Fund for Poliomyelitis Research
1960-1967:  The National Fund for Research into Poliomyelitis and Other Crippling Diseases, also known as the Polio Research Fund
1967-1990:  The National Fund for Research into Crippling Diseases, also known informally as Action for the Crippled Child and Action Research for the Crippled Child - ARCC
1990-2003:  Action Research
2003-now:   Action Medical Research
We are still the same organisation, with the same vision: prevention, treatments and cures for diseases and conditions.
How a gift in your will could save lives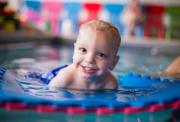 Aiden suffered from a shortage of oxygen at birth and was whisked away to the intensive care unit where the team began to reduce his body temperature to protect him from brain damage.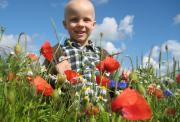 Felix was diagnosed with high risk, stage four neuroblastoma aged just four and tragically lost his life after two years of gruelling treatment.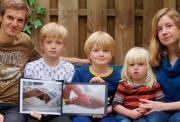 Elijah was born extremely prematurely at 25 weeks and three days, weighing just 823g and, sadly, lived for just 37 days.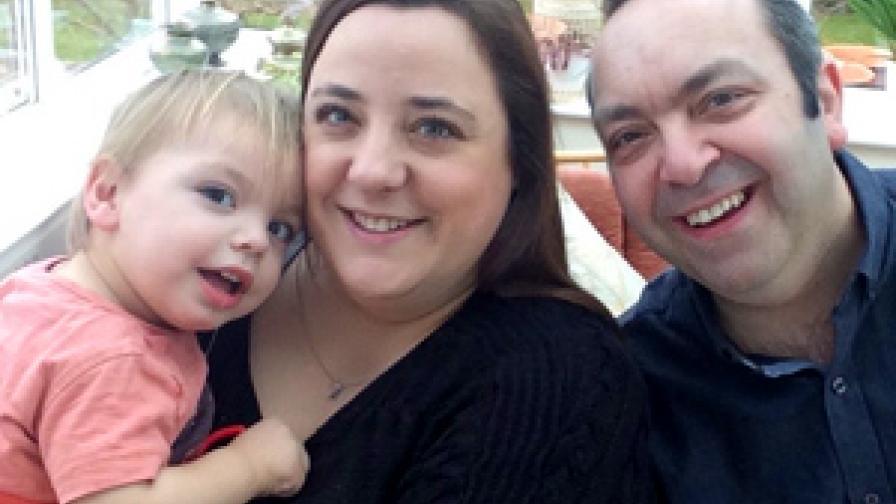 Who is remembering Action with a gift in their will?
We are grateful to the many people who have already chosen to support us with a gift in their will.
Request a Will guide
form
You can receive your guide instantly and paper-free by downloading Will Guide now or complete the form below to receive a printed copy in the post.