Good to go
This turbulent year has been incredibly challenging for the charity, with so many of our fundraising events being first postponed, then cancelled, cutting off a vital financial lifeline required to fund cutting-edge medical research to save and change tiny lives.

But, in line with the government's roadmap out of lockdown, as of Monday 29 March 2021 we are able, once more to resume our cycling events.
Having previously delivered RIDE Castle and RIDE Suffolk last October, under similar restrictions, we are not only prepared and experienced, but ready and raring to get you back in the saddle and on the road, in a safe and secure way!
Following the guidance outlined in British Cycling's 'The Way Forward' document for hosting cycling events, the regulars among you will notice a few things different about our events this year. For those who took part in our rides last year, you'll have experienced these new measures for yourself.
At this year's rides, we'll have the following COVID-19 safety measures in place, certainly for RIDE Castle, RIDE Suffolk and Davina's Big Sussex Bike Ride, whilst we await further guidance as to the impact on our later season rides, RIDE Essex and RIDE Vyking.

Social distancing – all riders will be encouraged to maintain social distancing of at least 2 metres where they are not part of the same household. There will still be food vans at the finish area to purchase food on some of the rides, and participants will be encouraged not to hang around longer than necessary. If riders are being picked up after their riders, we ask that only essential people come to collect.
Rule of six – riders will be set off in groups of no more than six at a time (maintaining social distance where applicable)
Personal protective equipment (PPE) – all Action staff, volunteers and suppliers will be wearing face masks or coverings when inside. Riders must do likewise in any indoor areas.
Fresh air – "it's a bike ride!" we hear you say, but as much as possible will be outdoors this year, including food stops where appropriate.
Contactless registration – all riders will be sent a chip timing device in advance of their ride which they'll need to bring with them on the day. They simply attach the device to themselves or their bike, and when they cross the start-line they'll be automatically registered for the ride, eliminating registration desks and reducing face-to-face contact.
Time-slots – riders will be allocated a start time before the ride and we ask that they only arrive at their start line as their allotted time is about to commence.
Pre-packed food – our feed stations will be operating one-way systems, supplying pre-packed foods only. You will still be able to fill water bottles from water canisters.
Hand-sanitiser – there will be plenty throughout the course at feed stations, toilets, etc, but it's a good idea to carry some of your own too!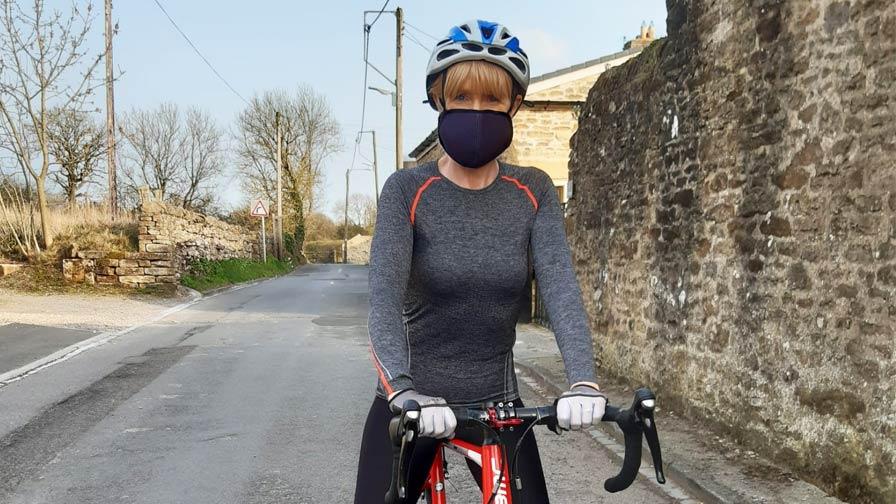 We all have our part to play
It goes without saying that we all have a joint responsibility to keep each other safe so please do not travel to the event if you are self-isolating, have any symptoms, awaiting a test, or have received a positive test for COVID-19 or are at all unwell.
which ride will you choose?