Vykings assemble, for a new ride!
We are super excited to announce a brand-new look RIDE Vyking, with 3 road routes offering a ride for all!
The challenging 100-mile, Champion route will take in the sites of Nidderdale, as you follow in the tyre tracks of the great and the good, on roads used in the Tour de Yorkshire, over the rolling Yorkshire countryside through Summer Bridge and Pateley Bridge before the main climb of the day.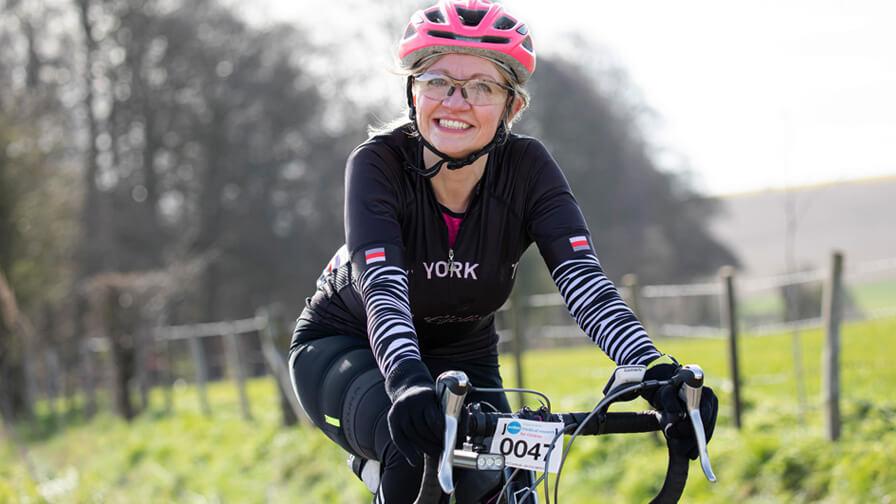 Key Information
Date:

4 June 2023

Location:

Queen Ethelburga's, YO26 9SS

Cool 41 Miles:

£36.00

Classic 70 Miles:

£44.00

Champion 100 Miles:

£44.00
Trapping Hill often referred to as Lofthouse, which featured in both the Tour de Yorkshire 2016 and the UCI Road World Champs 2019, is a 2.1km climb with an average gradient of 9.9% - we assure you the views at the top are worth it. Once the climb is complete you can enjoy some of the flattest lanes Yorkshire has to offer through quiet villages and lanes because, after that climb, you'll need it!
To commemorate the Queen's Anniversary celebrations taking place over the weekend, as well as marking Action Medical Research's 70th birthday, our Classic, 70-mile route is a nod to these great milestones!
Finally, for something a little less intense, the Cool route, at 41-miles, offers up a relatively flat alternative to the others, and take riders past Fountains Abbey and through Ripon.
As ever with an Action RIDE Series charity sportive, you can expect a great day in the saddle with first-class support from the charity who get cyclists!
e-bikes welcome
Growing in popularity over recent years, the past year has seen a huge surge in the sale of e-bikes. Hopefully, this means that the sport we love is becoming accessible to so many more people which we're absolutely thrilled about! 
We very much welcome e-bikes on all of our RIDE Series sportives.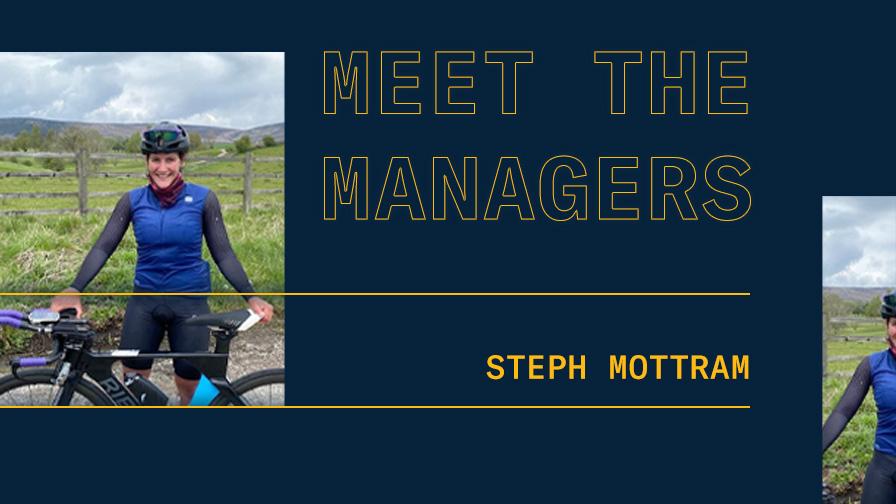 the event team
Organising rides, for riders, by riders!
Steph started racing triathlon in 2014 achieving silver at the Age-Group World Championships, before joining Team Torelli racing the National Series and UCI road races. More recently she has switched to Endurance Riding holding the RRA Circuit of the Yorkshire Dales NP and riding 483 miles at the National 24 hour Time Trial.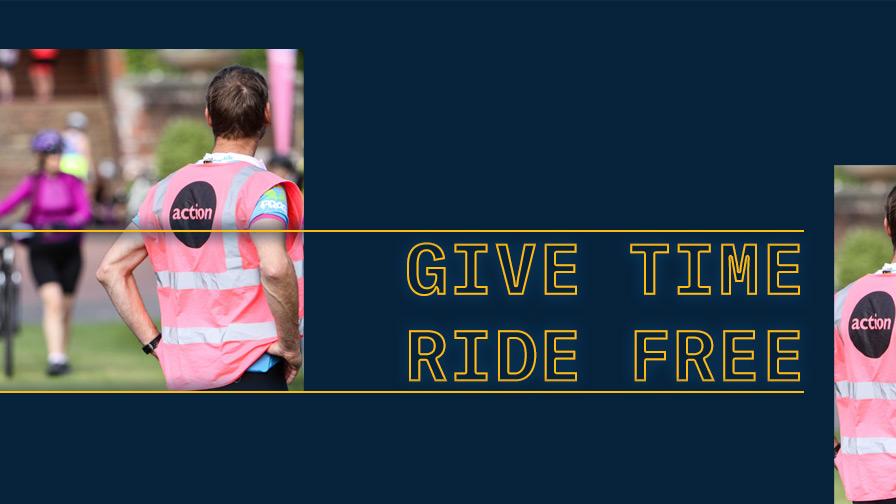 volunteer
Can you spare the time to help?
Our RIDE Series depends on the generosity of volunteers who give up their time to ensure that participants have the best possible day in the saddle. We're always looking for willing volunteers to help support our rides so please get in touch if you think you can spare some time, and in return, we'll give you a free ride!
frequently asked questions
Do I need insurance?
We recommend that you have appropriate cover for you and your bike.
Are spare parts available for my bike?
Yes, for most common bikes. Spares are chargeable.
What happens if I get lost or get into difficulties on the day?
On the day you will be given a contact number for our ride control, who will help with any issues.
How long do I have to complete the ride and what happens if I can't complete the distance?
The ride closes at 6.00pm. Very slow riders may be picked up and moved on.
Do I need to wear a cycle helmet?
You must wear a cycle helmet to take part.
How old do I need to be to take part?
You must be at least 16 on the day of the event to take part; if you are under 18 you must be accompanied by an adult.
What facilities are available?
There are changing facilities with showers at the start/finish and toilets at our feed stations. Your belongings should be locked in your car or carried with you. There are well stocked feed stations along the route. Hot and cold drinks and biscuits etc will be available at the finish. There is also free on field parking at the College but please do car share where possible, parking is limited.
What are the timings for the day?
Start times:
Champion: 07.00-08.00
Classic: 08.00-08.45
Cool: 08.45-09.15
Ride closes: 17.00