Garmin Ride Out
The RIDE OUT of the year is back for 2022.

The 2022 Garmin RIDE OUT will start from Moyles Court School, where you can ride alongside the pros through the heart of the New Forest.
Take part in the brand new 50 mile road route.
During this incredible ride, you'll have the chance to ride alongside your cycling heroes, including Garmin sponsored pro teams, and other pros to be announced soon too.
After the ride, unwind in the event village, where you can enjoy recovery yoga, free refreshments and food, music and more.
All this to support Action Medical Research's life-changing work.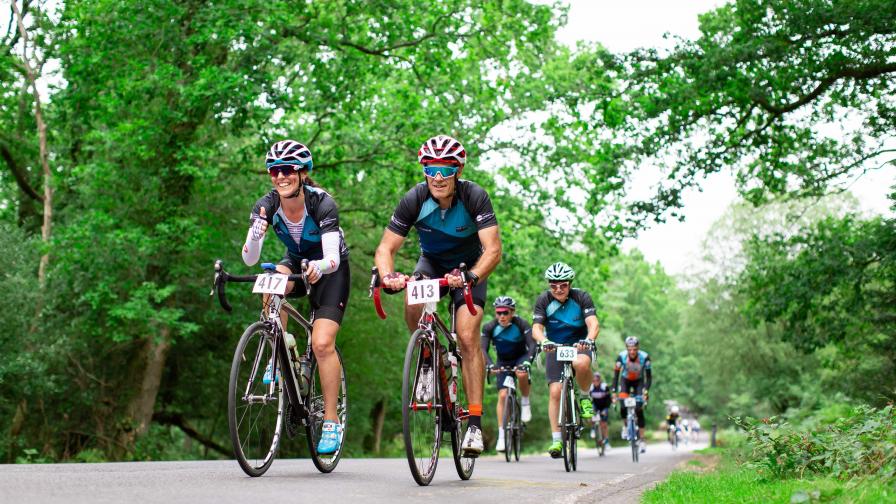 What's included
Aside from an amazing day in the saddle and rubbing shoulders with the stars of cycling, all participants will receive:
A bespoke Garmin RIDE OUT Jersey
Breakfast & Lunch
Medal
Recovery Yoga Session
Garmin goodies including waterbottles
20% off Garmin discount code
Q&A with pro riders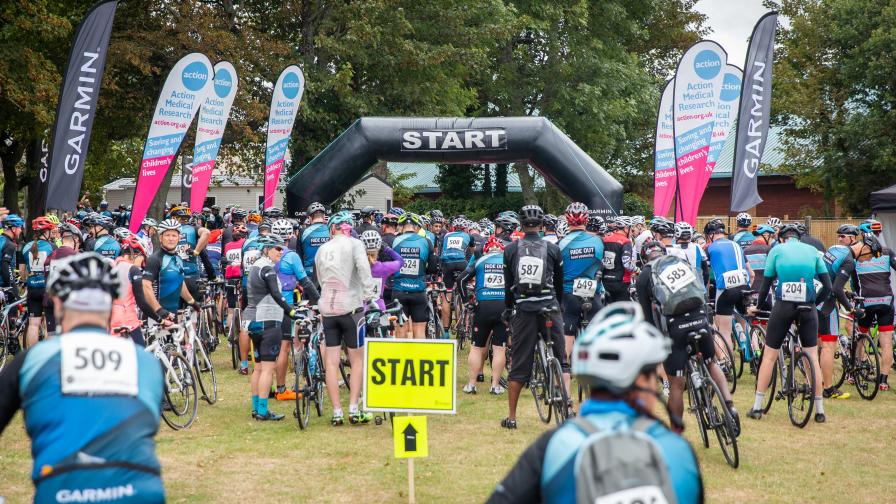 Key Information
Date: Saturday 20 August 2022
Location: Moyles Court School, Hampshire
Routes: 50 Mile Road route (view: Garmin Connect)
Price: £55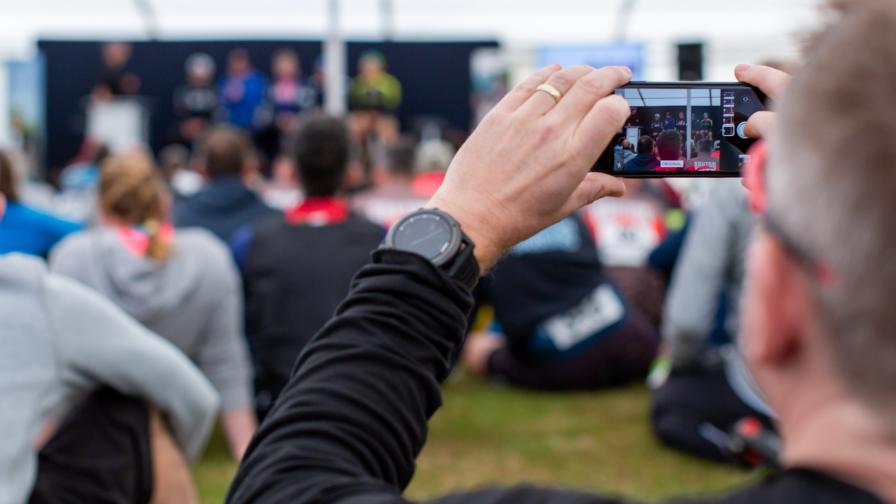 star studded show
We're delighted to be joined again by stars of the pro cycling world who will give talks to riders throughout the day.
MBE, three times a world champion and Olympic Gold Medalist, Dani Rowe will be in attendance. Along with road racing cyclist Matt Rowe and British long-distance runner and triathlete, Beth Potter.
Watch this space to find out who else will be joining these pros on the day.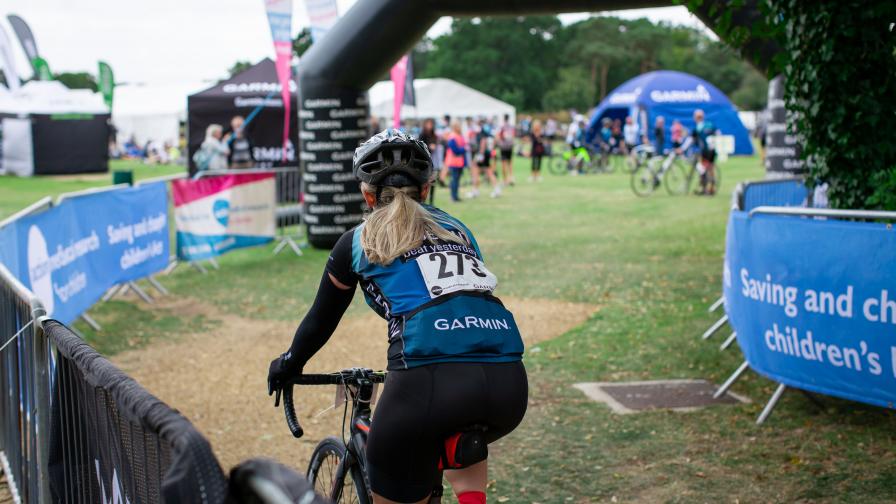 Garmin Ride Out jersey 2022
Every 2022 registered rider will receive an exclusive bespoke Garmin Rideout cycling jersey.
This is a highly sought-after bit of kit!
2022 shirt coming soon!
2022 road route
You can download this route to your Garmin Edge device by following these steps -
Opening your internet browser and logging in to Garmin Connect
Opening this link
Selecting "Send to Device"
Syncing your device with your phone. The next time you sync you find the course on your device.
*Please note the below route is subject to permissions and may change*
Ride Out Raffle Tickets
We'll be selling raffle tickets for our on-the-day raffle where you could be in with a chance of winning some awesome goodies.
You could be in with a chance of winning some awesome Garmin goodies. Thanks to Garmin for donating prizes for this raffle and supporting Action Medical Research, helping us raise money to fund life-saving research for children and babies now and in the future.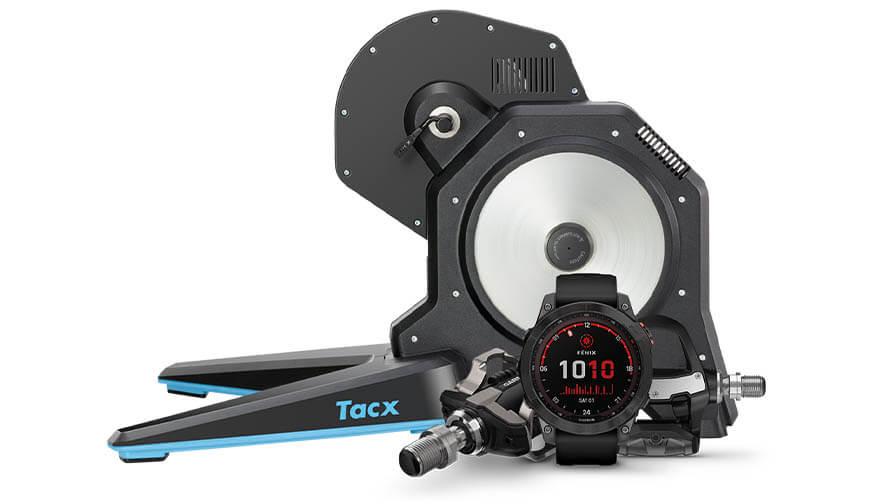 Just some of the amazing raffles prizes up for grabs at this years Garmin RIDE OUT 2022
Fenix 7 Solar                      

              

Rally XC200                        

Rally RK200                        

                    

Tacx Flux

Pro jerseys

Plus many more amazing Garmin prizes
Thanks to our partners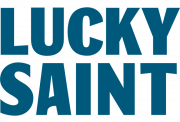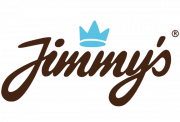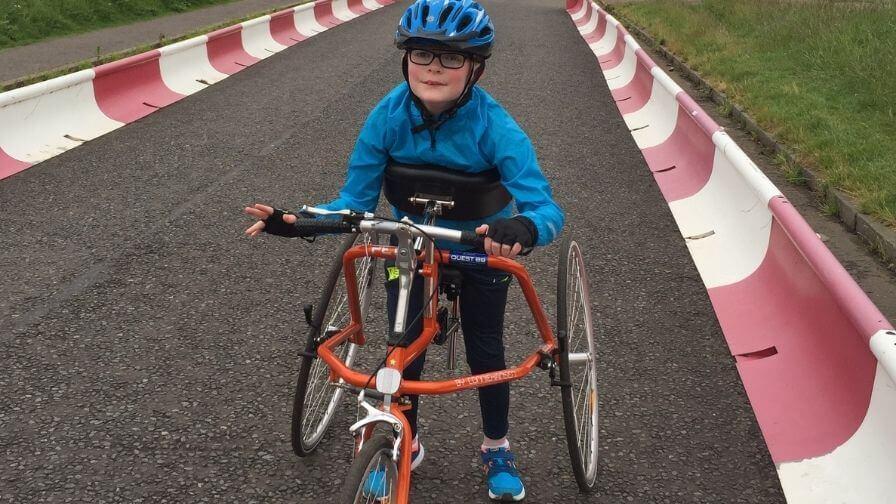 Ian's Story
Nine-year-old Ian is a happy child who loves trying out new sports: "He'll give anything a go,' says mum Sheena, "He has a real 'can do' attitude".
But with cerebral palsy affecting one side of his body, Ian faces difficulties with his muscle strength, stiffness, coordination and balance.
In August 2019 Sheena came across RaceRunning, an innovative sport for people with impaired balance that involves using a custom-built tricycle without pedals.
Ian enjoys regular coaching sessions at Active East Lothian sports club, through a pilot study made possible with Action funding. His potential as an athlete is already shining through, Sheena notes proudly, and his sporting future looks exciting.
Support Action's vital research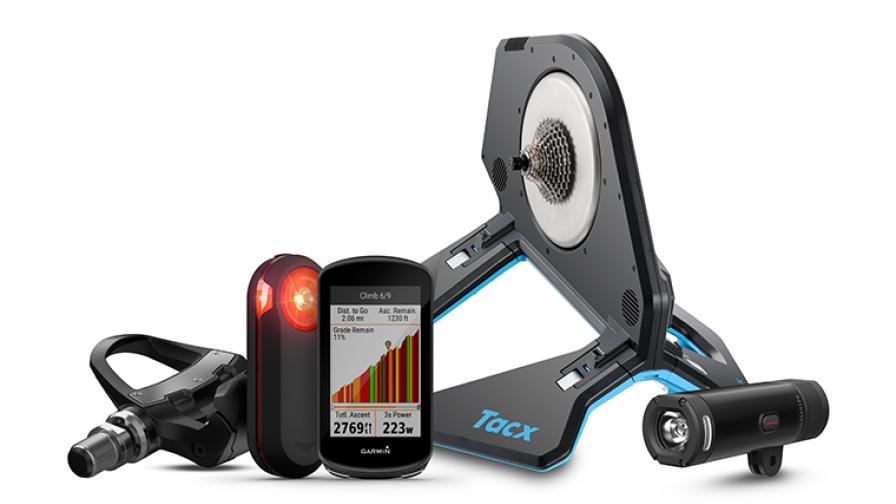 Powered by Garmin
Never Stop Cycling
For those who push limits and never settle. Here's everything we've got for bikes to help you train, explore and stay aware.
Frequently Asked Questions
When is the event?
Saturday 20th August 2022
Where is it?
Moyles Court School, Ringwood, BH24 3NF
Is there an age limit?
We advise you are over 18 to take part.
How do I share on social media?
We'd love you to show us how your challenge is going, use #GARMINRIDEOUT in your social posts, or tag @garminuk @actionevents or @actionmedres.
How do I get my Garmin Connect Badge?
​​​​​​Simply log your ride with your Garmin device or Garmin Connect app during the times outlined to receive your badge.  ​​​​​
Ride Out - Join us on the day and log your ride to earn the exclusive Garmin Ride Out Badge.
Unfortunately, this is a UK and Ireland territory only badge, so you'll only receive it if you are connected in the UK and Ireland.
Do I have to fundraise?
No but we do encourage you to raise money to help our vital research. We'll be here every step of the way to support you with ideas to reach your target you might set yourself.
Is there a minimum fundraising amount?
No, you can set your target if you choose to fundraise.
How can I collect sponsorship?
The best way if for you to share a link to your fundraising page as everything will be processed online and you won't need to do anything more. However you can also pay in any offline fundraising to us after the event (see below)
How do I pay in my offline fundraising?
By card over the phone by calling 01403 324 444
send a cheque payable to Action Medical Research, please also enclose a note with your name and send to: Action Medical Research: 60,000 Reasons, Vincent House, Horsham, West Sussex, RH12 2DP
Get in touch
The Action Events team are here to help, feel free to get in touch. You can email events@action.org.uk or give the team a call on 01403 327444
Where can I see the routes?
The route can be uploaded onto your Garmin device. Please se the route section above.  
Is there parking?
Yes there is plenty of free parking on site.
Will there be any refreshments available in the morning?
Yes, yummy breakfast food and drink will be available and is included. 
How do I get my 20% discount off Garmin products?
This will be emailed to you just ahead of the RIDE OUT.