The Virtual Garmin Ride Out
Just because the legendary annual Garmin Ride Out event can't take place this year, doesn't mean you have to miss out on your Garmin miles.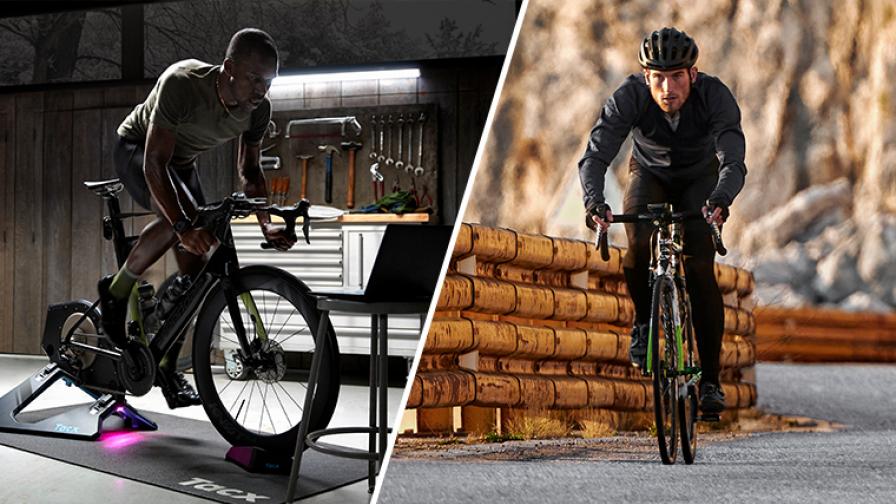 Join Garmin to support Action Medical Research and ride your way, raising funds to help better understand the impact COVID-19 has on children.
You can Ride In on 29th October alongside a cycling champion on Zwift, or Ride Out between 30th October and 1st of November and get an exclusive Garmin Connect Badge.
The first 1000 riders to register their interest and donate will receive an exclusive Garmin goody box, worth over £10. 
To keep you safe before you get pedalling, please read the event terms and conditions.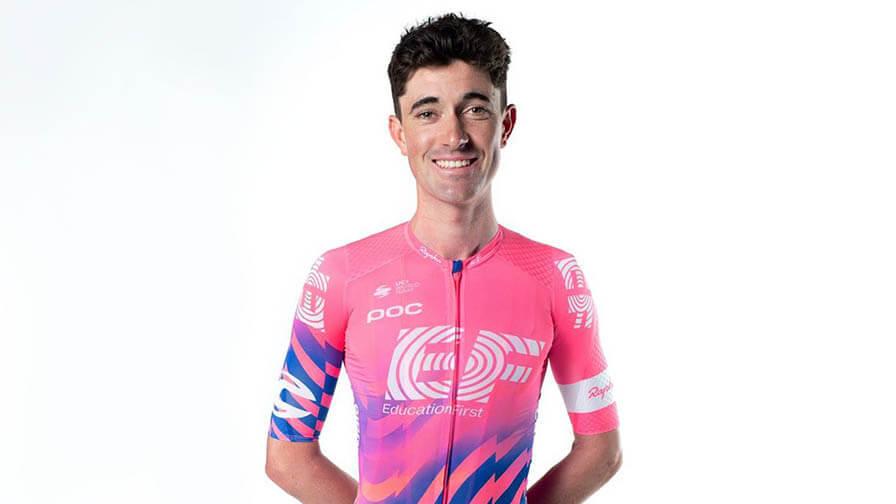 Itinerary
Thursday - 29 October 
18:00 Virtual Ride In - Join Jimmy Whelan from EF Pro Cycling for an hour's indoor ride on Zwift. 

This event has now taken place and sign-up has closed. Thank you to everyone who took part and helped make this an amazing ride. 
Friday to Sunday - 30 October - 1 November
Any time Virtual Ride Out - 

You're good to go, c

omplete your 22-mile or 52-mile ride and upload to Garmin Connect to earn your exclusive Virtual Ride Out Badge
Monday - 2 November
18:00 Virtual Ride Out Raffle - Join Action on social media to see if you've won a raffle prize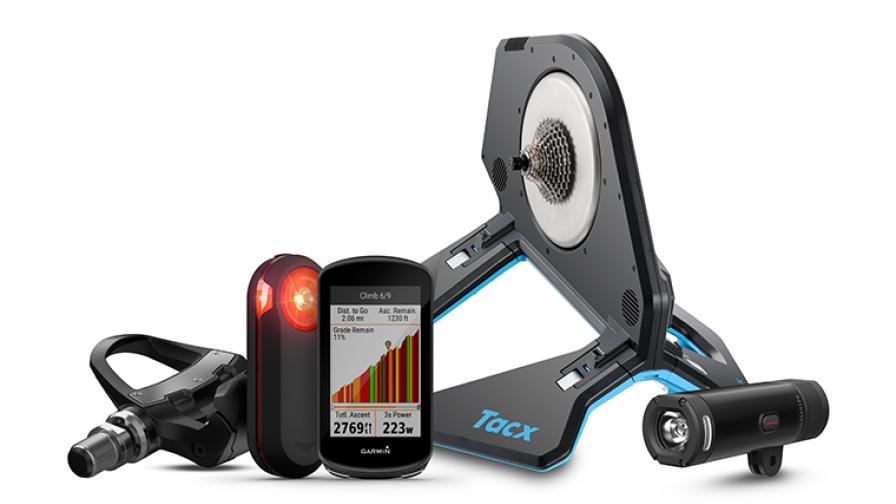 Powered by Garmin
Never Stop Cycling
For those who push limits and never settle. Here's everything we've got for bikes to help you train, explore and stay aware.
Ride Out Raffle Tickets
Get your tickets for the Garmin Virtual Ride Out Raffle
You could be in with a chance of winning some awesome goodies, take a look at the raffle prize list.
Thanks to Garmin and Le Col for donating prizes for this raffle and supporting Action Medial Research, helping us raise money to fund life-saving research for children and babies now and in the future. 
See the terms and conditions of the Garmin virtual Ride Out raffle here.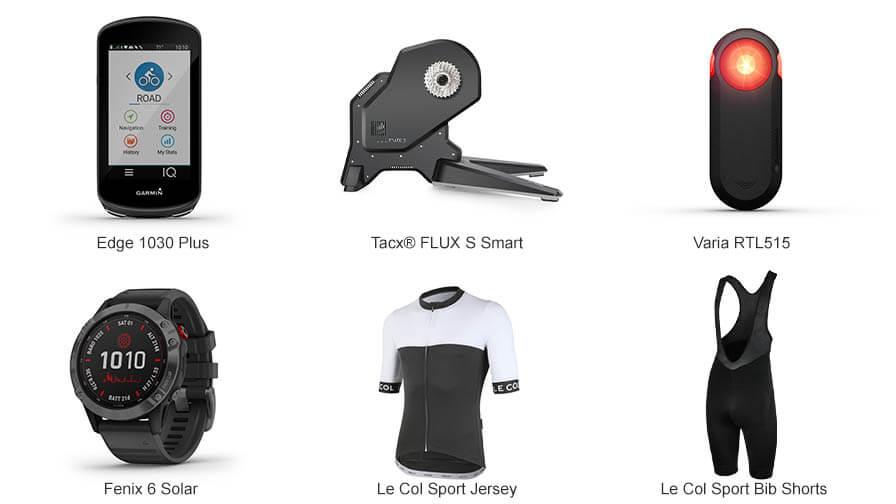 The prizes up for grabs in this year's famous Garmin Ride Out raffle include -
Tacx FLUX S Smart Trainer

Edge 1030 Plus 

Edge 130 Plus  

Varia RTL515 

Fenix 6 Pro Solar 

Signed Madison Genesis 2019 Jersey

Primal socks 

Team Ineos Cycling Jersey

Signed Movistar 2019 Jersey

Le Col Sport Jersey and Sport Bib Shorts
Make a donation to Action's vital research
All funds donated by Garmin Ride Out participants will go towards funding research as part of our COVID-19 Children's Research Appeal.

Help us to fund vital research to better understand how COVID-19 affects children.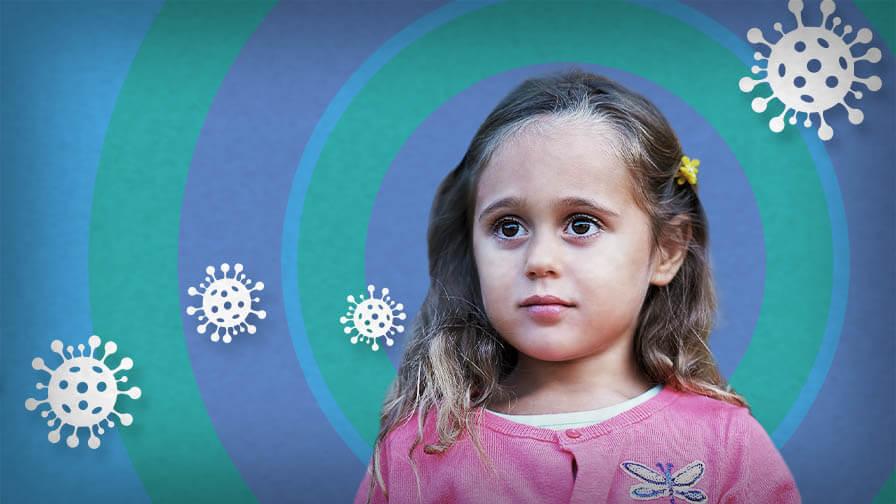 COVID-19 children's research appeal
How does COVID-19 affect children?

The honest answer is that we don't know exactly. We know that COVID-19 threatens us all in some way, including children, but we don't know enough.
Medical research is underway to help beat COVID-19 but there's a lack of research specifically focusing on children and how the virus affects them.
We believe that medical research can help find answers to protect children, but we need funding.
Frequently Asked Questions
When is the event?
The Garmin Virtual Ride Out starts on Thursday 29th October finishing on Monday 2nd November.
Where is the event?
You can take part in an indoor Ride In on Zwift on Thursday the 29th October or log your distance wherever you are during an outdoor Ride Out that weekend.  
This means you get the freedom to choose how you'd like to go to complete your miles.
What happens when I sign up to hear more?
Action will share a link to the Zwift ride to all who register their interest to hear more about the indoor Ride In virtual event. The Garmin Virtual Ride In will also be listed on Zwift in the week leading up to the event or you can find it here. 
If you are choosing to take part in the outdoor virtual Ride Out event you can log your distance of 22+ or 52+ miles between the 30th October and the 1st of November. Action will be in touch with more information in the lead up to this date. 
What if I don't have Zwift but want to Ride In?
No problem! As long as you complete a one hour indoor ride and log it on Garmin Connect in the UK between 5pm GMT and 7pm GMT on the 29th October, you'll receive your Garmin Badge. Do make sure it's the full hour, as anything under this won't be eligible for the Badge.
How do I use Zwift?
If you do not already use Zwift, you can register for a free 7 day trail and sign up to the Garmin Virtual Ride Out event here.
Is there an age limit?
We advise you are over 18 to take part.
What happens after I sign up to hear more?
When you successfully register to hear more, you'll receive an initial email with details of what will happen next.
How do I share on social media?
We'd love you to show us how your challenge is going, use #GARMINRIDEOUT in your social posts, or tag @garminuk @actionevents or @actionmedres.
How do I get my Garmin Connect Badge?
Simply log your ride with your Garmin device or Garmin Connect app during the times outlined to receive your badge.  ​​​​​
Ride In - Any indoor rides in the UK that last an hour during the allotted timeframe (29th October, 5pm- 9pm GMT) earn the badge. If you drop at 59 minutes you won't receive your badge. 
Ride 22miles - Any rides (indoor or outdoor) in the UK that meet the distance requirements (22miles to 52 miles) during the event time frame (Friday 30th October – Sunday 1st November anytime) earn the badge.
Ride 52miles - Any rides (indoor or outdoor) in the UK that meet the distance requirements (52 miles +) during the event time frame (Friday 30th October – Sunday 1st November anytime) earn the badge.
Unfortunately this is a UK territory only badge, so you'll only receive it if you are connected in the UK. 
Who will receive a goody box?
The first 1000 people who register their interest and make a donation will be eligible to receive a Garmin goody box. 
What's in the Garmin goody box?
The Garmin goody boxes are worth over £10 and will contain amazing goodies including water bottles, bike stickers, seat covers, snacks and more!
When will I receive my Garmin goody bag?
This will be posted to you (to the address you gave us when you donated) after the event. Please let us know if your address changes. We hope all goody boxes will have been received by the end of November.  
Do I have to fundraise?
No but we do encourage you to raise money to help our vital research. We'll be here every step of the way to support you with ideas to reach your target you might set yourself.
Is there a minimum fundraising amount?
No, you can set your target if you choose to fundraise.
How can I collect sponsorship?
The best way if for you to share a link to your fundraising page as everything will be processed online and you won't need to do anything more. However you can also pay in any offline fundraising to us after the event (see below)
How do I pay in my offline fundraising?
By card over the phone by calling 01403 324 444
send a cheque payable to Action Medical Research, please also enclose a note with your name and send to: Action Medical Research: 60,000 Reasons, Vincent House, Horsham, West Sussex, RH12 2DP
Get in touch
The Action Events team are here to help, feel free to get in touch. You can email events@action.org.uk or give the team a call on 01403 327444