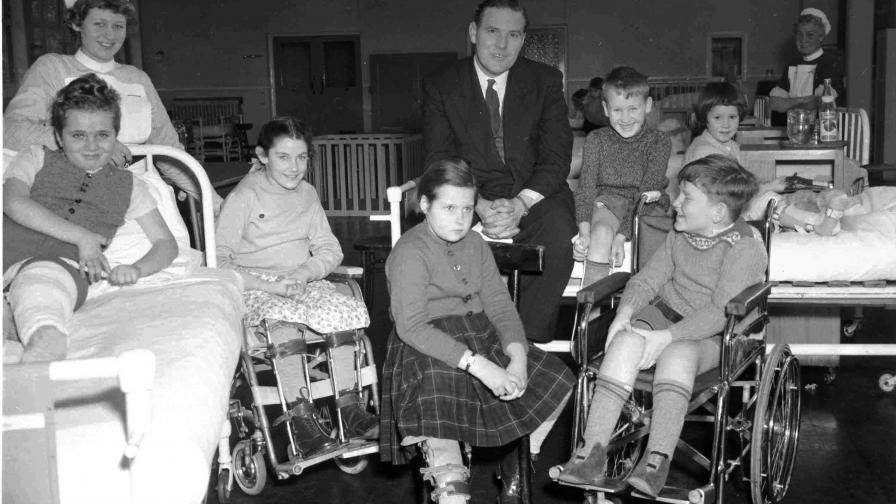 Protecting children from polio since 1962
Sixty years ago polio was one of the most feared diseases in the developed world. In the early 1950s, 8,000 people were paralysed by polio each year in the UK. Tragically, five to 10 per cent lost their lives after their breathing muscles became immobilised.
Duncan Guthrie's daughter Janet was diagnosed with polio in 1949, at just 20 months old. Duncan would have known that his little girl faced possible paralysis or even death. Frustrated by the lack of research and treatment centres in the UK he set up the National Fund for Poliomyelitis Research to find a cure for polio. Within ten years, the UK polio vaccine was introduced and it has kept millions of children safe from this deadly virus ever since.
Today, the charity is called Action Medical Research and is committed to tackling the urgent need for more vaccines to prevent life-threatening infections like meningitis.
Pioneering work
The charity's early funding helped support polio research across the UK, from monitoring, diagnosing and preventing infection to improving survivors' lives.
A large share of the funds went to Professor George Dick and his team at Queen's University in Belfast, to test and develop two polio vaccines for use in the UK: the injectable Salk vaccine, first introduced in 1955, and the oral sugar cube Sabin vaccine, introduced in 1962.
They focused on establishing the safety and effectiveness of the vaccines, as well as the right amount to give and the best ways to administer them. They also explored how polio infects humans and how well the vaccines could protect whole populations.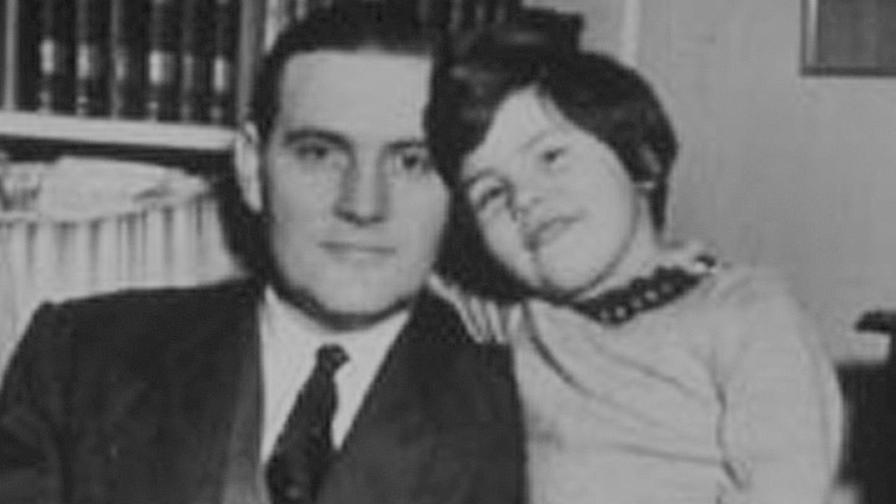 Duncan Guthrie's daughter Janet was diagnosed at just 20 months old. One of the cruellest aspects of her illness and hospitalisation was that for an entire month her parents were not allowed to visit her at all. When visits were eventually allowed, they were limited to once a week.
Janet recovered from her illness and escaped the severely disabling effects of the disease but many thousands weren't so lucky.
Still more to do
Worldwide polio cases have decreased by over 99% since 1988, from an estimated 350,000 cases then, to 74 reported cases in 2015. But as long as a single child remains infected, children in all countries are at risk of contracting polio. Failure to eradicate polio from these last remaining strongholds could result in as many as 200,000 new cases every year, within 10 years, all over the world.*
The polio epidemic in the 1950s in the UK and subsequent vaccine which helped protect many thousands demonstrate clearly the importance of medical research.
The 24 October is World Polio Day and we like to remember the amazing efforts of our charity founder, Duncan Guthrie. His determination to discover a vaccine for polio inspires us today, as we continue to save and change the lives of vulnerable babies and children through vital medical research.
* World Health Organisation April 2016