Fighting rare diseases
At Action Medical Research we fight for answers for some of the toughest fights our children face.
In the UK, there are thousands of children living with a rare and often incurable disease.
We fund groundbreaking medical research that offers hope to these families. Hope for a new treatment. Hope for a cure. Hope that in the future no other family will have to go through the heartbreaking journey they have been through.
This Rare Disease Day, 28 February, help us raise awareness of rare diseases and support our vital research to help sick and vulnerable children.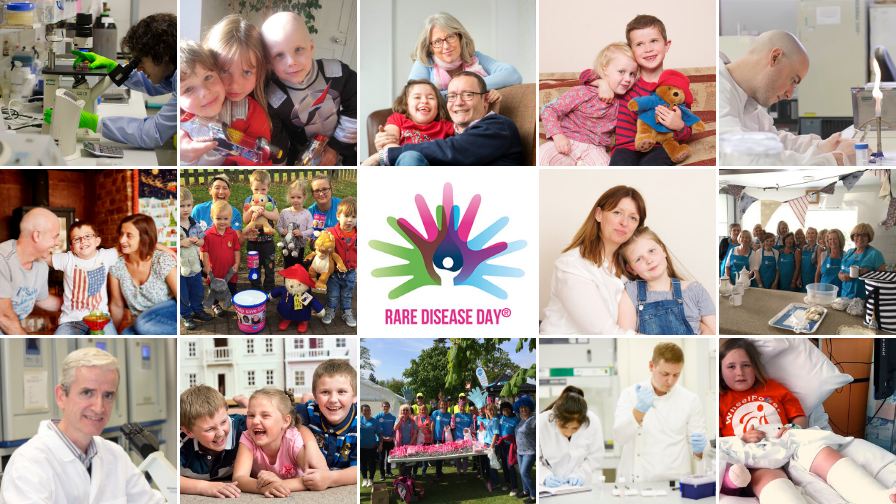 Rare Disease Day 2021
28 February is Rare Disease Day — when people across the world come together to raise awareness of rare diseases and the need for further investment in medical research.
Whilst rare conditions are individually uncommon, collectively there over 6,000 rare diseases which affect millions of people including children. 75% of rare diseases affect children and sadly 30% of children with a rare condition will lose their lives before their fifth birthday.
Join us as we raise awareness of this global movement. Follow us on Twitter, Facebook and Instagram and help us spread the word about Rare Disease Day using the hashtag #RareDiseaseDay
Lily's story
Lily has the rare neurological disease, BPAN, for which there is no cure. This disease strikes young children, causing them to develop slowly. It leads to seizures, muscle problems, symptoms of Parkinson's, dementia and eventually early death.
A recent study we funded into the condition has made some exciting step forwards in unlocking this diseases secrets, so there is hope that the findings will lead to real benefits for children and people affected by BPAN in the future.