Ridelondon for little lives
Join Team Action on the Olympic legacy Prudential RideLondon-Surrey 100
Don't miss your chance to take part in the Prudential RideLondon-Surrey 100 with a fundraising place from the charity that understands cyclists, Action Medical Research – your efforts in the saddle will help save and change children's lives by funding urgently-needed medical research.

The 100-mile route offers a unique opportunity to cycle through the world-famous capital on closed roads and speed through the stunning Surrey countryside before tackling legendary uphills such as Leith Hill and the infamous Box Hill. Climbs conquered you'll then head back to London for a hero's welcome as you cross the finish line on the Mall.
Taking part in the Prudential RideLondon-Surrey 100 with a charity fundraising place from Action Medical Research will ensure that your efforts in the saddle will help save and change children's lives by funding groundbreaking medical research.
About the ride
The Prudential RideLondon-Surrey 100 is the showpiece amateur sportive in a weekend-long celebration of cycling, the Prudential RideLondon, an annual festival designed as a legacy from the London 2012 Olympic Games.
This once in a lifetime ride starts from the Queen Elizabeth Olympic Park, in the shadows of the Olympic Stadium and Velodrome where the nation fell in love with cycling over 17 days of arguably the most exciting sporting action ever to grace these shores back in the summer of 2012.
After winding through the closed roads of London (how often do you get to experience empty streets in London?!) the cyclist takeover of the capital heads through the sprawling suburbs of Richmond and Kingston, before bursting out to the leafy pastures of the Surrey Hills. From here the terrain becomes more undulating with the thigh-throbbing, lung-busting climbs of Leith Hill, and bigger brother, Box Hill, will have you out of the saddle and begging for mercy.
In between the hills, the route sees riders passing through attractive rural towns and villages where the residents line the streets to cheer you on. Our very own Team Action cheer station will be sited on the corner of High Street and London Road in Dorking to support our riders on the day.
Returning to London, the excitement builds as a fabulous finish past the Palace of Westminster, Whitehall and The Mall awaits a hero's welcome. It's the cyclist's equivalent of the London Marathon.
The weekend culminates in the London–Surrey Classic, which sees 150 of the world's best pro cyclist's battle it out in Britain's greatest one-day bike race, on the same course you'll have just ridden!
With public entries now closed, and the ballot announced, Action Medical Research has a limited number of charity places offering two ways to join this great ride... but you'll need to move quickly to claim your place before they sell out.  You can either take the fundraising option or simply buy your place for a one-off payment, keep scrolling for more details.
Action Medical Research is a UK-wide charity funding vital research to help sick babies and children.
We're on a mission to save and change children's lives through medical research, developing treatments, vaccinations and cures.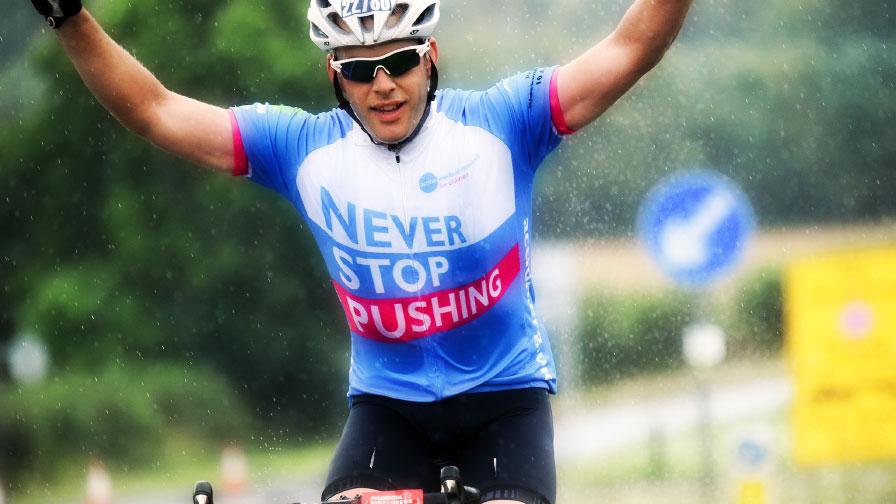 Why ride for action?
Join Team Action and you'll get: 
FREE Action jersey when you raise £250 by 4 June 2020. (Fundraising option only)
FREE place on one of our Ride 100 Series sportive events
Access to an online community so you can chat with other #TeamAction cyclists
The best Action cheer squad to support you on the day
Newsletters with handy fundraising hints, tips and event info
Dedicated phone line to the event manager at Action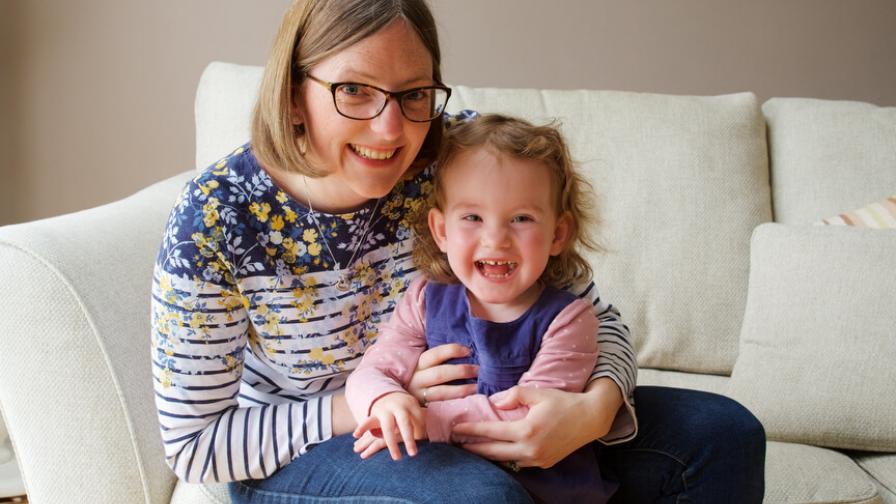 Ride for children like Alice
Alice's story
Alice, who was born prematurely at 32 weeks, faces a lifetime of challenges because her ability to move is severely impaired by cerebral palsy.
By taking part in Ride London and fundraising for Action, you can help fund vital research into cerebral palsy that might one day provide answers.

Key Information
Event Date:

CANCELLED

Registration:

TBC

Fundraising:

TBC

Or, one off Self Payment:

TBC
Event Includes
Olympic legacy ride
London 2012 Olympic route
Climb Leith and Box Hill
Finish on The Mall
Closed roads
Cheer party to spur you on
Frequently Asked Questions
How fit do I need to be?
You'll need to be prepared for this ride. It's a tough challenge requiring a good level of fitness, stamina and hours in the saddle as you cover 100 miles in one day, including the steep climbs of Leith and Box Hill. However, it should be achievable for most people with adequate training.
How long does it take to complete?
You will need to complete the event in under 9 hours, as the elite race takes place directly after. So please be aware that if you are unable to complete the event in time you may be forced to take a shortcut back to the finish.
Where does the event start and finish?
The ride starts from the Queen Elizabeth Olympic Park, then travels through the capital and out into the beautiful countryside of Surrey, with its challenging hill climbs before a memorable finish on The Mall, in full view of Buckingham Palace.
Will you be there to support riders on the day?
Too right we will be! Our noisy cheer station will be in good voice, sited in Dorking, at the corner of the High Street and London Road, just as you begin to leave the town. If you have any friends or family who would like to join us on the day we'd love to hear from them, just email events@actionorg.uk and we can arrange for t-shirts to be sent out so you'll spot them in the crowd.
What's the start time?
Participants will be notified of individual start times by email in 2020. Faster riders are given earlier start times to minimise the need for overtaking and spread the field. All riders have up to eight and a half hours to complete the ride.