Ridelondon is back!!!
The world's greatest festival of cycling returns on Sunday 29 May 2022, with a new format, exciting new routes and a new partnership with Essex County Council.

The RideLondon-Essex 100 is a unique opportunity to ride 100 miles on traffic-free roads through the heart of London and neighbouring Essex. It will start and finish in the centre of the capital, with 60 miles of rolling roads through some of Essex's most beautiful countryside and villages in between. The full route will be announced in early 2022.
We've secured 30 places on this sought after event following its highly anticipated return to the streets of London. They are first-come, first-served, so don't miss your chance to take part in this new-look ride with a fundraising place from the charity that understands cyclists, Action Medical Research – your efforts in the saddle will help save and change children's lives by funding urgently-needed medical research.
Once the first 10,000 entries are sold out, the remainder of the general entries will be available via a ballot, with places allocated by a random draw. Save the anguish of waiting to find out if you were successful and secure your entry with a charity place in the RideLondon-Essex 100 right now!
What's new in 2022?
As well as the 100-mile challenge, RideLondon will feature family-friendly cycle rides on traffic-free roads passing some of the capital's most iconic landmarks. The event's full format and routes across London and Essex will be announced in due course.
Essex will host stages one and two of the new three-day road race, part of the UCI Women's WorldTour, which will be held from 27 to 29 May, and is once again set to attract the world's best teams and riders.
two ways to pay
Variety is the spice of life, so we offer two different payment options for those wishing to buy a charity place in the ride. There's the traditional fundraising option where we ask for a registration fee of just £30 (saving a whopping £59 than if you went direct), with a minimum fundraising target of £400.
Alternatively, if fundraising isn't for you, choose to self-fund and buy the place for a flat fee of £350.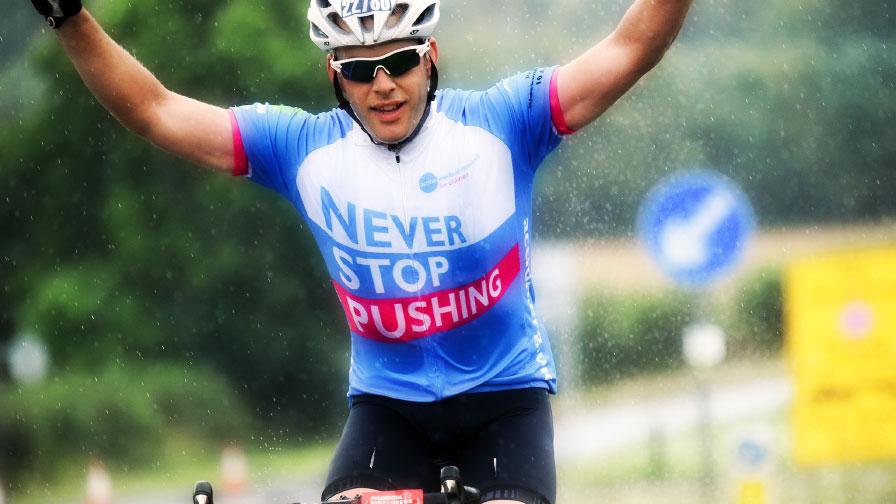 Why ride for action?
Join Team Action and you'll get: 
FREE Action cycling jersey - if you have raised/paid over £200 by the 31st March 2022
FREE place on one of our RIDE Series sportive events
Access to an online community so you can chat with other #TeamAction cyclists
Newsletters with handy fundraising hints, tips and event info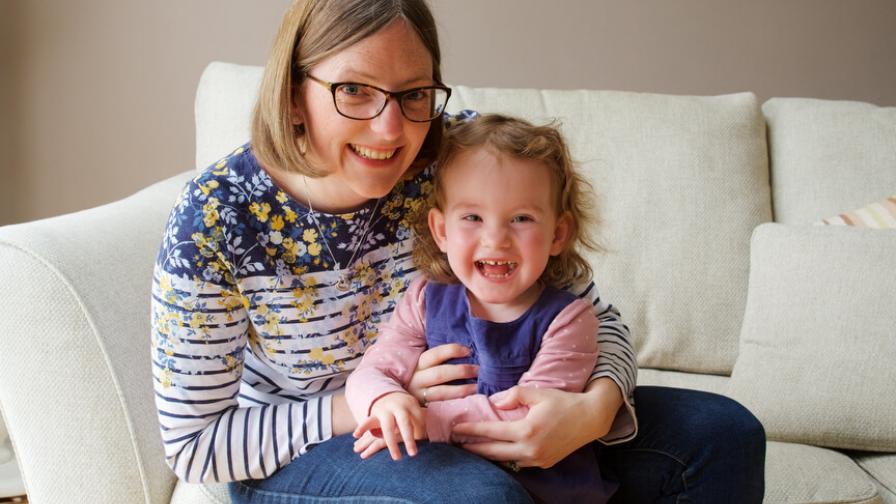 Ride for children like Alice
Alice, who was born prematurely at 32 weeks, faces a lifetime of challenges because her ability to move is severely impaired by cerebral palsy.
By taking part in the RideLondon-Essex 100, and fundraising for Action, you can help fund vital research into cerebral palsy that might one day provide answers.

Key Information
Event Date:

Sunday 29 May 2022

Registration:

£30

Fundraising:

£400

Or, one off Self Payment and no fundraising:

£350
Event Includes
Ride on the closed roads
Action branded cycling jersey
Access to a dedicated event manager
FREE entry to our RIDE Series
Frequently Asked Questions
How fit do I need to be?
You'll need to be prepared for this ride. It's a tough challenge requiring a good level of fitness, stamina and hours in the saddle as you cover 100 miles in one day. However, it should be achievable for most people with adequate training.
How long does it take to complete?
Where does the event start and finish?
The route will be released by the organisers early next year.
Will you be there to support riders on the day?
you might also like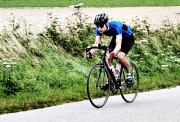 8 May 2022
Expect some tough climbs after departing the imposing Tonbridge Castle with 800 other riders and experience some amazing views across the Kent countryside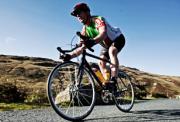 15 May 2022
Experienced riders lay down a benchmark on this fast and furious sportive, or newer riders tackle their first long-distance on flat and forgiving terrain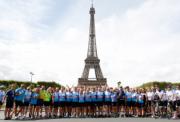 20 – 24 July 2022
Join Team Action on one of Europe's greatest cycling adventures. Covering just over 300 miles on a route through Newhaven, Dieppe, Lisieux and Vernon over 4 amazing days.