Due to the ongoing coronavirus crisis, children's charity Action Medical Research has made the sensible decision to postpone next month's 'Vyking' bike ride in North Yorkshire.
The inaugural fundraiser was due to start and finish at Ampleforth College on Sunday 19 April.
Georgina Thornton is the charity's Fundraising Manager for the region: "The safety of our supporters and volunteers is paramount and under the current circumstances it just didn't make any sense to go ahead.
"We are contacting everyone who registered and looking at alternative dates in 2021.
"I'd like to thank everyone who signed up for their understanding and hope that we will be able to see them at the rescheduled event, whenever that may be."
Saving Tiny Lives
Action is the leading UK-wide charity funding vital research to help sick and disabled babies, children and young people.
It currently has over £11 million invested in the work of more than 260 top researchers, working on over 60 projects across the UK.
Lewis Coghlin is the charity's Director of Fundraising: "Sadly the Vyking bike ride is not the only fundraising event we are having to postpone or cancel over the coming weeks and months.
"We have set up a dedicated web page to update our supporters with what's happening with events.
"Action isn't a very big charity - few people have heard of us - and so this will likely have a big impact on our work this year."
Emergency Appeal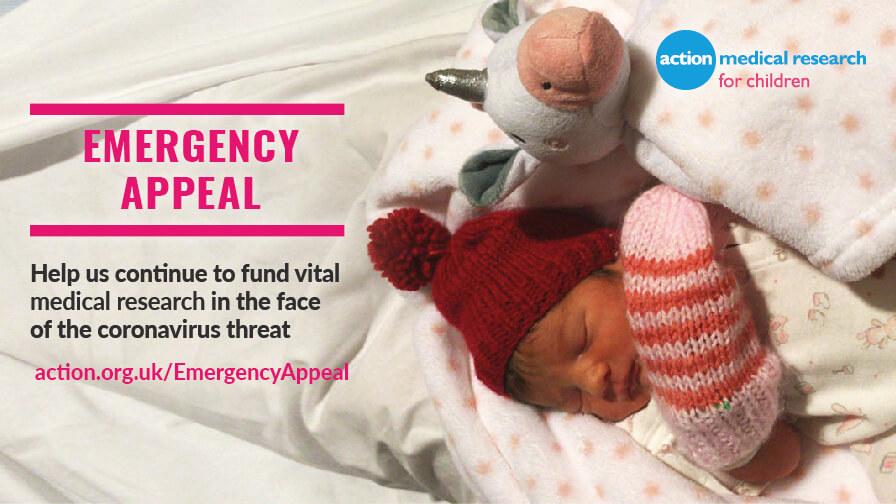 To help try and overcome the coronavirus impact, Action has set up an emergency appeal.
The aim is to try and raise £220,000, which is how much a single research project can cost.
Julie Buckler is Action's Chief Executive: "Our ability to fund this vital research relies entirely on voluntary support.
"And much of our income comes from events that people take part in. With so many of these events now having to be cancelled, we know we have a big gap to fill, urgently. And so we need your help now more than ever."
You can find out more about the charity's work – and how to make a donation to the emergency appeal – on this Just Giving page.
Action Medical Research is the leading UK-wide charity saving and changing children's lives through medical research.  It has been funding medical breakthroughs since it began in 1952 including helping to introduce the first polio vaccines in the UK, developing the use of ultrasound in pregnancy and testing the rubella vaccine.
Action is currently funding research into areas including premature birth, epilepsy, scarlet fever, cerebral palsy, brain cancer and some rare and distressing conditions.