breadcrumb navigation:
current page Home
You are here:
Asher's story
Published on
Updated: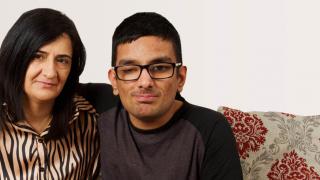 Asher, who is 19, needs round the clock care and support as he has a condition called Joubert syndrome – a rare disorder affecting the brain that causes physical, mental and sometimes visual impairment, and can also cause serious kidney problems.
"Asher has learning disabilities, a visual impairment, problems with his balance and he's non-verbal," says Nabila. "He also has cystic kidney disease."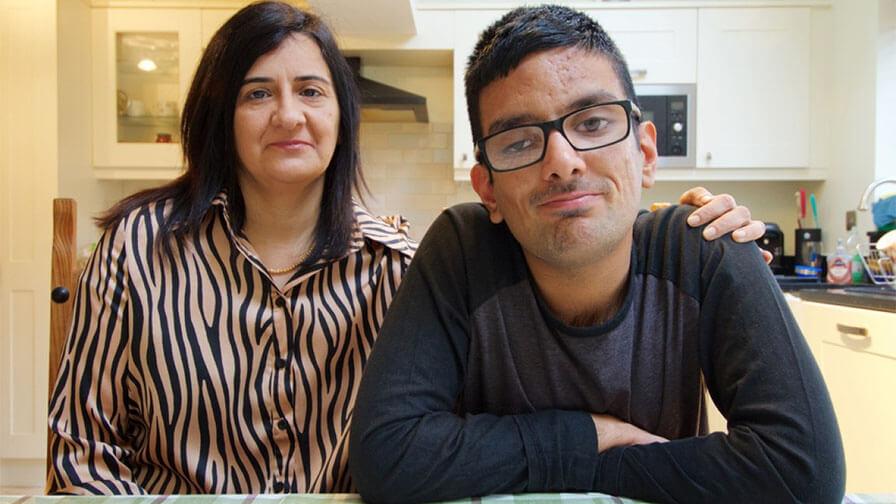 When Asher's kidney function goes down to 15 per cent, dialysis may be needed and the prospect of this routine – visiting hospital three times a week, for three to five hours each time – is distressing: "Dialysis would mean he'd spend half his life in hospital," Nabila says.
A kidney transplant may be an option and Nabila hopes to be able to donate one of her own kidneys to her son. It is an extremely anxious time: "A transplant is not a cure for kidney disease and then there are all the worries because it is major surgery. Will it work? What if it doesn't work?" Nabila says.
There are few effective drug treatments that can prevent or slow down progressive damage to the kidneys resulting from cystic kidney disease. But now, researchers at the University of Leeds, funded by Action, are working to develop medicines to help children and young people with cystic kidney disease. Nabila feels this work is very important, commenting: "If there is anything available that means surgery isn't needed, that would be amazing – anything that can help other families who are going through this."
Have you been affected by Cystic kidney disease?
Please help us continue to fund vital research with a gift today