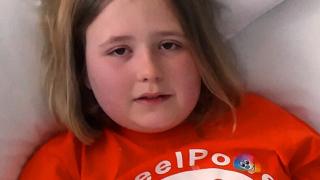 Isla's story
Charcot-Marie-Tooth
"Isla is always very positive. She copes well – but she has a lot of pain," says Karen, whose daughter has the rare, disabling neurological condition Charcot-Marie-Tooth disease (CMT).

Symptoms include muscle weakness, numbness and problems with balance. The hands, arms, legs and feet can all be affected and, sadly, symptoms become worse and more disabling over time.
As a small child, Isla's feet began to turn in and her walking and balance were affected. Aged nine, she needed surgery to lengthen the tendons in both feet and she now uses a wheelchair on a daily basis.
Isla also suffers severe pain in her legs which gets worse as the day progresses: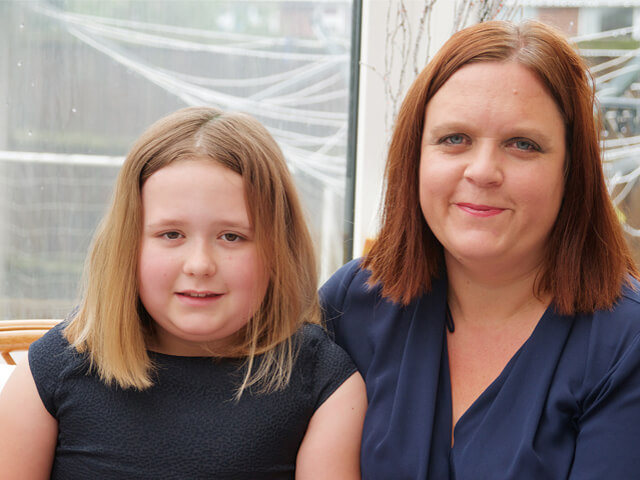 Isla, who has endured two operations, takes medicine three times a day, needs regular physiotherapy and wears splints on her legs at night time. For walking short distances, she wears special shoes provided by her local hospital. "Isla has a very tiny foot in length, but excessively wide, with a very high arch and instep," explains Karen, who also has the inherited disease.
Karen is keenly aware of the challenges Isla will face as she grows up: "I suspect Isla will need further surgery and we've accepted that she's going to be using a wheelchair long term. For us, the biggest issue is pain management," she says.
But Karen and husband Barry are hopeful that research funded by Action which aims to slow down disease progression or even prevent symptoms may one day help children like Isla. And they are immensely proud of their daughter, who already swims competitively and wants to swim in the Paralympics one day.
In recent years Isla's condition has worsened, and she is currently waiting for more surgery. Karen says: "She has episodes of bad nerve spasms which she didn't used to have. Unfortunately, Isla isn't able to swim competitively anymore as the COVID-19 lockdowns had a big effect on her mobility. However, she does now play wheelchair basketball and wheelchair tennis, and is studying for her GCSE's."